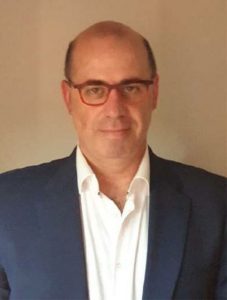 David Sánchez
Innovation Director at Gonvarri
David Sánchez was born in Madrid on July 3, 1971. He is an Industrial Chemist by the UCM, ExMBA by IE Business School and Master of Innovation by Aenor.
He began his professional career developing Quality and Environment Consulting activities for about 10 years in various companies (EY, SGS among others), after which he served as Director of Quality and Innovation in several companies (Ferrovial Services, Rayet).
After a brief but intense experience as an entrepreneur in the field of Quality, he began working at Gonvarri Industries in 2011, initially serving as Corporate Environment Manager.
Currently, he leads the Innovation Department since its creation in 2016, having carried out initiatives both in the world of digitalization (Industry 4.0), and in the development of new businesses through venture capital activities.
Regular participant in forums dedicated to business and technological improvement, in the search for new application solutions in the industrial field.